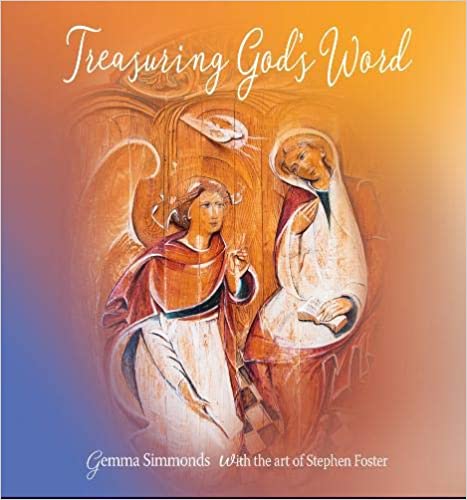 https://www.youtube.com/watch?v=UcbgkhyWgzQ
A short presentation on the book by the author Sr Gemma Simmonds. Please watch!
... here is God, waiting on her answer, inviting a woman to collaborate in the great mystery ... (p. 13)
I am the handmaid of the Lord
Let it be to me according to your word.
Luke 1:38
Treasuring God's Word has 8 Marian themed reflections:
* Annunciation
* Annunciation to Joseph
* Mary's Son
* Unto us is Born a Son
* Escape into Egypt
* In the Carpenter's Workshop
* The Revolution of Tenderness
* Mirror of Justice
It is perfect for the Year of the Word, Advent-Christmas season and the Re-dedication of England as the Dowry of Mary.
About the Author
Gemma Simmonds is a religious sister of the Congregation of Jesus. She began her ministry teaching at secondary level in the UK and went on from there to missionary work among women and street children in Brazil. She trained in Christian spirituality at the Ignatian spirituality centre in Wernersville, USA and this led to work as a retreat giver and spiritual director and as chaplain in the Universities of Cambridge and London. Alongside this she spent 26 years as a volunteer chaplain in Europe's largest women's prison. Until 2018 Gemma taught pastoral theology at Heythrop College in the University of London. She now teaches at the Margaret Beaufort Institute of Theology in Cambridge. Gemma has been involved in training others for Christian ministry for nearly 30 years. She is an international speaker and lecturer, a simultaneous translator and a regular broadcaster on religious programmes for the BBC.